Richard Koepsel
LECTURE SERIES
Richard Koepsel has been a student of The Rosicrucian Fellowship for just about 50 years. His view of it all is "Freely have ye received, now freely give".
CYCLES IN ROSICRUCIAN PHILOSOPHY & THE LUNATION CYCLE
Cycles in Rosicrucian Philosophy shows the ubiquity of cycles throughout the evolutionary creation. The intent is to familiarize ourselves with how various cycles work so we can work with them. After three talks about the life cycle, the cycle of rebirth, one talk is dedicated to the cycle of introversion and extroversion and one talk is dedicated to the grand, cosmological cycle of the evolutionary creation itself.
The Lunation Cycle is a study of the most basic cycle of all, the Sun-Moon lunation cycle which Max Heindel mentions so often. The idea is to develop the give and take relationship between two planets in a binary cycle as an example of any kind of cycle. Aspects are seen as turning points in the cycle and horoscopes of famous people with various Sun-Moon aspects are used to illustrate the concepts.
The talks were first offered August 21 through 25, 2006, one of each per day.

Cycles in Rosicrucian Philosophy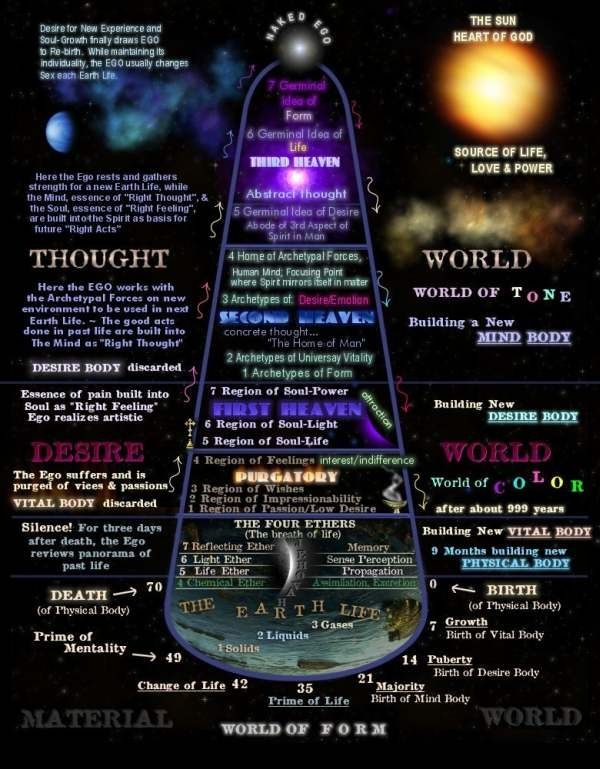 "The graphic "A Life Cycle" is an illustration based upon the original diagram presented in Max Heindel's magnum opus The Rosicrucian Cosmo-Conception, 1909. The graphic "A Life Cycle" is intended to illustrate the perspective on Rebirth by the Christian teachings of the Rosicrucian Fellowship. The graphic "A Life Cycle" portrait, assumes that only non commercial or educational use of the file is allowed. The author of the graphic is Margie Petite. Click on image to enlarge.
Listen to audio
Lecture I - Cycles in Rosicrucian Philosophy I
Lecture II - Cycles in Rosicrucian Philosophy II
Lecture III - Cycles in Rosicrucian Philosophy III
Lecture IV - Cycles in Rosicrucian Philosophy IV
Lecture V - Cycles in Rosicrucian Philosophy V
The Lunation Cycle

The Phases of the Moon
Listen to audio
LECTURE III RELATED HOROSCOPES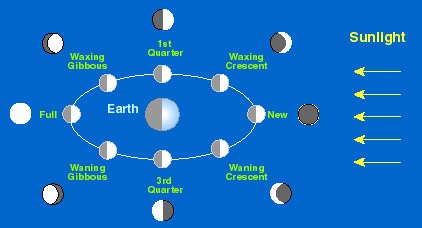 Moon Phases - The Lunation Cycle From: http://csep10.phys.utk.edu/astr161/lect/time/phases.jpg
Thisaudio is part of the Richard Koepsel Lecture Series Free Audio Collection